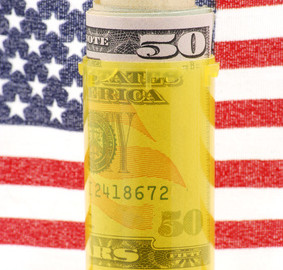 Bitter Pill: Why Medical Bills Are Killing Us
By Steven Brill
Time Health & Family
February 20, 2013
Rarely do we see a health care related article cause such a stir. This well researched article written by Steven Brill is a must read. Colleagues sent us emails making sure we read it. Twitter, LinkedIn, and other social sites had thousands of reposts. And just after one week, many related articles and commentary have quickly been published based on Brill's research and report. Of particular interest to all readers is the lack of transparency in hospital charges. But Brill's research exposes the lack of relevance of the hospitals' "Chargemaster".
The Hospital Bill Reviews we perform at Chapman Consulting regularly reveal the outrageous fees some hospitals charge payors for services, procedures and/or medications. Our clients are aware of the unreasonable charges on the bills they send to us either before or after we perform our reviews. But the research Steven Brill completed for his article points out the absurdity of some charges to the general public who may not have personally experienced or even noticed charges such as this for themselves. The point being that EVERY hospital bill should be scrutinized for mistakes and unreasonable charges. And anything questionable should be investigated.
Below is the link to Brill's Time article, but we are including the link to several other related articles you may find interesting with commentary and opinions from other industry authorities.
Click here to read Steven Brill's Time article.
Click here to read the Market Oracle related article by John Mauldin titled "U.S Healthcare Blues, Our Medical Bills Are Killing Us".
Or click here to read the MSNBC related article by Aliyah Frumin titled "A hard pill to swallow: How are medical bills are killing us".
http://hospitalbillreview.com/wp/wp-content/uploads/2014/09/Fotolia_29811339_XS-Money-rolled-in-a-pill-container-with-American-flag-in-background-e1411155128207.jpg
224
150
admin
http://hospitalbillreview.com/wp/wp-content/uploads/2013/04/chapman-consulting-hospital-bill-review-logo-300x62.png
admin
2014-09-19 19:33:18
2017-12-14 22:58:32
Time Article - Bitter Pill: Why Medical Bills Are Killing Us