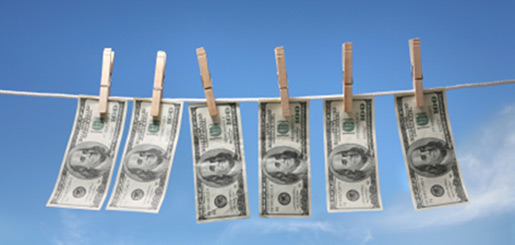 Have you ever felt like saying this when you saw the charges on your hospital bill?
We hear it every day from individuals, our attorney clients, insurance companies and third party administrators.  We see it every day in national news.  The bills are actually shocking!
The health care system we have today in the United States is extremely complicated.  There is no easy fix.  In fact, we feel the system is increasingly more complicated and expensive even with health care at the forefront of politics in America
So what can you do??  Who can help??
All of our work begins with claims that are "not fair".  We are hired to reduce and resolve some of the most difficult bills our clients receive.
But our primary focus at Chapman Consulting is to determine fairness in charges for both the hospital and the payor.
Webster's Dictionary has two definitions of "FAIR" that apply to this topic: 
Agreeing with what is thought to be right and acceptable
We get the hospital and the payor to do just that…agree on a reasonable and acceptable payment.  When the payor and the hospital see our recommended reduction and report based on solid evidence from that particular hospital's data, it is easy to come to an agreement.
In fact, the hospital personnel are just doing the job assigned to them.  Until reasonable and defendable evidence is presented to them, the person handling the case doesn't have a sound foundation for determining a reasonable alternative.
Treating people in a way that does not favor some over others
One flaw in the system is that charges for the same procedure at the same hospital can be paid at different rates depending on who the payor is, what their status is, or what current pricing contracts the payor currently has in place.
We take into consideration all hospital payor data as well as cost data to determine FAIR charges overall for any given procedure.  The payor is pleased with the fair reduction and the hospital agrees, in most cases, and gets paid.  Our data and reports are very precise, compelling and defendable.
The Definition of "Fair Pricing" on the Open Market 
A fair price is what the payor is willing to pay AND what the provider is willing to accept as payment.
Our data, reports, expertise, high level negotiation skills, and long standing relationships with hospitals nationwide lead to successful bill settlement for our clients.  We facilitate very "Fair Pricing" between the payor and the provider.  It's a win / win.
We strive for FAIRNESS in all we do at Chapman Consulting, LLC / HospitalBillReview.com. We are happy to help in any way we can…just give us a call.
http://hospitalbillreview.com/wp/wp-content/uploads/2014/08/money-clothesline1.jpg
245
515
admin
http://hospitalbillreview.com/wp/wp-content/uploads/2013/04/chapman-consulting-hospital-bill-review-logo-300x62.png
admin
2014-08-21 20:42:17
2014-09-23 23:27:20
That's NOT FAIR!!!! How can the hospital charge this much??