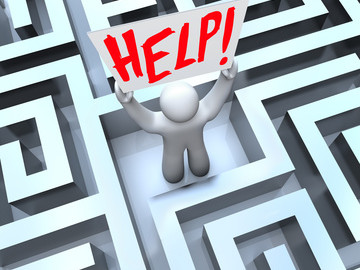 Patients experience a daunting task when trying to understand hospital charges.  Although high dollar hospital bills are seen all over the country, this article written by Mary Ann Roser with the Austin American-Statesman on July 21, 2012 points to the inflated hospital charges in the Austin, TX area particularly for the uninsured patient and how difficult it is to navigate and comparison shop due to the complexities of the system.  Transparency in hospital prices or charges is also discussed along with the wide range of prices of services within the same hospital or in a geographical area.
The chart at the bottom of the article shows highs and lows of common procedures and treatments in the Austin, TX area.  The price ranges for the same procedure comparing one facility to the next are staggering.
A self-employed uninsured writer, Walter Simonds, had a large kidney stone leading to a visit to the emergency room at Seton Medical Center Austin.  His experience is presented as a case study in the article.  One quote from Simonds is not only entertaining, but unfortunately a reality:  "If a restaurant were run like Seton, the menu would have no prices, the waiter would bring you appetizers you didn't want and bill you $1000 per appetizer, and they would send you to another restaurant for the entrée.
Very few patients are able to navigate the system effectively and obtain truly fair reductions without assistance.  With years of experience reducing and negotiating hospital bills combined with our robust database to support our recommendations, we are here to help you gain the fairness you deserve.  We will provide you with the information you need for a much more successful outcome or, if you prefer, we will work with the hospital on your behalf.
If you would like to know more call 800-906-8085 or email us at info@hospitalbillreview.com.  We will gladly let you know if we can help with your particular case.
Click HERE to read the Austin American Statesman article.
http://hospitalbillreview.com/wp/wp-content/uploads/2014/11/Fotolia_39526513_XS-maze-with-cartoon-man-holding-HELP-sign-e1415300248844.jpg
230
249
admin
http://hospitalbillreview.com/wp/wp-content/uploads/2013/04/chapman-consulting-hospital-bill-review-logo-300x62.png
admin
2014-11-06 19:02:04
2014-11-06 19:04:16
Patients take frustrating, labyrinthine journey to uncover hospital costs