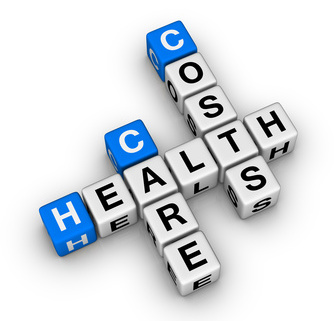 Medicare Overpays as Hospital Prices Rise
Soaring bills for sickest patients can throw payment formula out of whack
By CHRISTOPHER WEAVER, ANNA WILDE MATHEWS and TOM MCGINTY
The Wall Street Journal
April 15, 2015
Writers for The Wall Street Journal recently conducted a thorough study of the effect that rising hospital list prices have on Medicare.  Of course, those increases have a tremendous effect on insurance companies and individuals and the article makes mention of that, as well.
Medicare is supposed to be protected from list price increases made by hospitals as they pay set rates based on common patient procedures and the costs related to their care.  But between 2010 and 2013 The Journal found that Medicare made $2.6 billion in overpayments to hospitals.
A large percentage of these overpayments made by Medicare are seen with "outlier" claims which are the much more complicated medical conditions that fall out of the typical Medicare payment pattern.
With outlier cases, Medicare has to estimate the hospital's cost associated with treating these complicated cases for some of the sickest patients being treated under the Medicare system.  The hospital's current list price for those services is used in these cases.  If those list prices rise sharply, the government payments for those services see a sharp increase as well.
Medicare can go back and recoup the overpayments, but rarely does.  In fact, the Journal found that in the last 10 years only 85 hospitals were asked to repay payments totaling around $140 million!
The Journal article gives several detailed examples of incredible spikes in payments to hospitals by Medicare that were shown to be solely related to list price increases.
Somerset Medical Center in New Jersey had an increase in outlier payments in 2010 and 2011 six times higher than each of the five years previous. The total in payments in 2010 and 2011 together equaled $13.6 million.  About $10.5 million of those payments were due to increased list prices.
Christ Hospital in New Jersey collected $2.93 million in 2013 in special payments from Medicare. A 60% markup over 2012.
Cedars-Sinai Medical Center in Los Angeles, one of the largest recipients of Medicare outlier payments in the country, had an increase in outlier payments of about $18 million due to list price increases in the 2013 fiscal year.
Health Management Associates Inc. raised the list prices of a hospital chain it acquired in Florida in 2011. Medicare payments for outlier claims jumped from $150,000 to $6.2 million of which $5.2 was found to be due solely to list price increases.
Hospitals can raise their list prices as long as they stay within certain Medicare guidelines.  As an actuary with Milliman Inc., Will Fox advises hospitals on pricing.  He told The Journal that hospitals raise their prices to increase private insurer revenue and that higher Medicare payments are regarded as a smaller "bonus".  Edward Prunchunas, CEO of Cedars-Sinai, suggested the same reason for list price increases…to increase revenue from insurers.
But what effect does that have on the rest of our heath care system?  Insurance companies pass on the cost leading to higher premiums for their clients along with higher deductibles and co-pays for individuals.  And if the insurers don't have a contract in place with the facility or physician, there can be very expensive "out of network" claims for patients to deal with…particularly in the emergency room.
Read the full, detailed Wall Street Journal article by clicking on this LINK
http://hospitalbillreview.com/wp/wp-content/uploads/2015/04/Healthcare-costs-e1429557234347.jpg
247
230
admin
http://hospitalbillreview.com/wp/wp-content/uploads/2013/04/chapman-consulting-hospital-bill-review-logo-300x62.png
admin
2015-04-20 19:16:53
2017-12-08 00:33:14
Medicare Overpays as Hospital Prices Rise