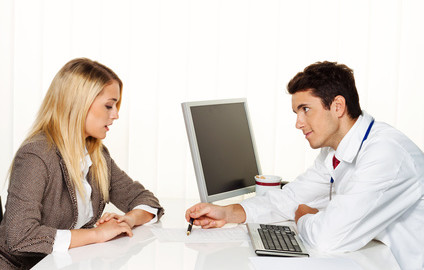 Insist on knowing charges and billing practices before treatment at an Urgent Care Clinic.  Many patients are surprised when they are charged Emergency Room rates at these facilities.
The Urgent Care Association of America released a report in 2011 estimating there are 9000 urgent care clinics in the U.S. with 300 new centers opening each year.  Use of these clinics has gained in popularity due to many factors such as not requiring appointments, short wait times, open 7 days a week, offering a wide range of non-emergency non-life threatening services, and billed charges similar to a physician office visit.
Freestanding urgent care clinics are a common sight in shopping centers all over the US and smaller clinics are now seen in big-box stores such as Wal-Mart and Target as well as some pharmacy chains around the country. Consumers are so accustomed to seeing these clinics and knowing they can receive quick care that they may overlook what they are really walking into.
Emergency care facilities, freestanding emergency rooms (ER's), and hospital owned urgent care clinics are frequently mistaken for basic certified urgent care or primary care clinics.  All of these facilities vary in billing practices and charges depending on what services are offered and the level of physicians and nurses they have on staff.  For example, the clinic may bill all of the services at lower primary care rates.  Or some services may be billed at ER rates.  Or the clinic may bill a facility fee along with a separate physician fee billed at ER rates.  Either way, this can result in being charged ER rates for basic services which, of course, comes as a huge surprise to the unsuspecting consumer.
What is so confusing?  Clinics associated with hospitals can sometimes be named in a manner that can confuse or mislead a consumer into thinking they are walking into a basic urgent care clinic. The simple fact that the clinic is a freestanding facility can be confusing as well.  Consumers sometimes assume if the building is not attached to a hospital, it must be a clinic.  Patients may not see the signage stating that the facility operates as an extension of an ER with high level services and staff.  Or they may overlook or misinterpret disclosures on paperwork stating that part or all of the services provided may be billed to insurance at emergency room rates.
So what is the solution?  Awareness, asking the right questions, and insistence on clear answers.
Publicity over outrageous billing practices in the U.S. healthcare system is greatly increasing consumer awareness.  Patients are compelled more than ever before to ask about a facility's charges before any services are provided.  And a push for price transparency in healthcare has given consumers an edge when asking providers to reveal their prices.
Consumers expect to pay more for a trip to the ER and considerably less for urgent care services.  We urge consumers to evaluate the freestanding urgent care clinics near their home so they know what to expect before a need arises.  And feel comfortable asking questions up front to determine if the services at an urgent care clinic are priced within their expectations.  If not, another clinic is probably just around the corner that may charge a whole lot less.
Related news and articles:
"Warning: Not all standalone clinics the same"
By Jeff Ehling of Action 13 News
ABC.  Action 13.  KTRK-TV, Houston TX
January 25, 2013
"St. David's urgent care centers scrutinized over ER-style billing"
By Mary Ann Roser
Austin Statesman
August, 9, 2012
"Hospital urgent-care centers may charge big, like ERs"
"Patients may be shocked when bill arrives"
By Bob LaMendola of the Sun Sentinel
Sun Sentinel
March 25, 2011
"ER billings from urgent care clinic draws complaints"
"Wheaton Franciscan practice peeves patrons"
By Alex Morrell of the Journal Sentinel
JSOnline, Milwaukee Wisconsin Journal Sentinel
Nov. 27, 2010
http://hospitalbillreview.com/wp/wp-content/uploads/2014/10/Fotolia_32965148_XS-lady-negotiating-with-physician-at-his-desk-e1412626960465.jpg
224
335
admin
http://hospitalbillreview.com/wp/wp-content/uploads/2013/04/chapman-consulting-hospital-bill-review-logo-300x62.png
admin
2014-10-06 20:33:05
2014-10-15 18:58:18
Beware: Urgent Care Clinics May Charge Emergency Room Rates