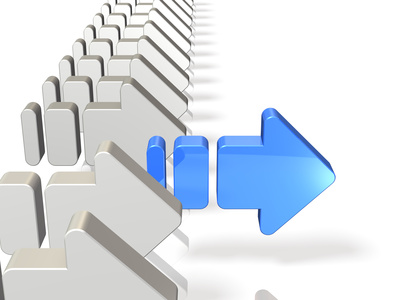 Looking Back ~ Looking Forward As We Begin a New Year
This is, of course, the time of year when we take a look at the experiences of the prior year and begin preparing for the upcoming months.  Most of us tend to be optimistic and hopeful about our futures, the future of our businesses and the strength of our country as we set goals, work to improve, and strive for growth in the next year.
Looking back, 2015 was another exciting year for us at Chapman Consulting, LLC ( HospitalBillReview.com ).  Our business with attorneys and law firms saw accelerated growth yet again while our business with insurance companies expanded as well.  We expect 2016 to be another year of growth and success as we continue to keep the bar set to a high standard of service for our clients.  And we are constantly reminded of our uniqueness in the industry primarily due to our ability to defend our reports and recommendations with rock solid data.  We love hearing how our niche services provide solutions so critical to our customers' needs.
Interestingly, 2015 was also another newsworthy year for healthcare in the U.S.  The Affordable Care Act remained a hot topic.  The debate over escalating drug prices hit an all time high when Martin Shkreli, the former Turing Pharmaceuticals CEO, became notorious for raising the price of Daraprim by 5,400%.  But the high cost of cancer drugs was and will continue to be a big concern for patients and physicians in 2016.  Disease outbreaks such as Ebola and superbug outbreaks with infected duodenoscopes were also in the news.  Large insurance carrier mergers were announced with Anthem announcing plans to acquire Cigna, Aetna planning to acquire Humana, and ACE's resent acquisition of Chubb.  And ICD-10 finally went into effect in 2015 after many years of delays.
As we look forward to the future at Chapman Consulting, we plan to cultivate new relationships and clients in the coming months and continue our trend of year over year growth.  Chapman Consulting, LLC wants your relationship with our company to be a positive and rewarding experience in every way.  We strive to offer the best possible service to all of our clients whether we are consulting with you on an issue of importance, supplying a useful report for you or your firm, or Marc Chapman is providing his expertise in litigation.
We hope your memories of 2015 are positive and your plans for 2016 are exciting.  We wish much health, happiness, and prosperity to you, your families, and your business in the coming months.
Happiest New Year Ever!!
http://hospitalbillreview.com/wp/wp-content/uploads/2017/12/Advantage-3.jpg
300
400
admin
http://hospitalbillreview.com/wp/wp-content/uploads/2013/04/chapman-consulting-hospital-bill-review-logo-300x62.png
admin
2016-01-22 20:15:55
2017-12-11 17:36:10
2016 Planning for More Growth at Chapman Consulting, LLC